I'm Going to China.
Now, I don't want to go to China.  But I want to have been to China, and unfortunately going to China is a mandatory prerequisite. I like my comfort zone.  The very definition of a comfort zone is that you're comfortable.  It follows that anything not in your comfort zone is therefore uncomfortable, and who goes out of their way for that besides masochists and people who still watch...
Looking for a Freelance Web Designer
As some of you may be aware, I've been working on a site called ImprovCoaches that will, hopefully, be used by coaches to get gigs and students to get coaches.  The site is functionally done.  I could launch it tomorrow and it'd work. It's stalled out over the last month because while I know it looks bad, I don't know how to make it look good.   I'd love a designer...
3 tags
Harold/Lloyd Callback Prep Tips
Get a good sleep rest the night before. If you exercise, do it.  It's proven to activate your brain.  If you don't, don't pick today to start; you'll just throw your body off. Don't drink alcohol before the callback.  While it might feel good to calm your nerves, alcohol is a depressant and will ultimately slow your brain down. Try to eat a light, healthy 3 hours...
If I get Alzhemiers
I will write myself a post it note that says 1) Watch Breaking Bad 2) Play Bioshock and Bioshock Infinite 3) Look at your Facebook?
Why Dr. Kermit Gosnell's Trial Should Be a... →
The grand jury report in the case of Dr. Kermit Gosnell, 72, is among the most horrifying I've read. "This case is about a doctor who killed babies and endangered women. What we mean is that he regularly and illegally delivered live, viable babies in the third trimester of pregnancy - and then murdered these newborns by severing their spinal cords with scissors," it states....
I married young. What are the rest of you waiting... →
emilyhoffman: jonbershad: thenewhotness: whiskeysmyxtracurricularactivity: oldfilmsflicker: I want to punch the writer of this article in their smug face. This is a stupid thing. "We've endured the hardships of typical millennials: job searches, job losses, family deaths" ugh death in the family is just such a millennial problem. It's just something that no other generation can...
1 tag
3 tags
1 tag
2 tags
Listen
1 tag
1 tag
1 tag
3 tags
The Rise of Barcade →
  How a Brooklyn bar rekindled New York's interest in gaming's fading past and trained the new Donkey Kong world champion.
Watch
chamberlain: uncannybrettwhite: LOOK AT THIS NEW HOTNESS. New hotness? That's a thing people say about cool things, right? This is that, then. Left Handed Radio's very first Funny Or Die Exclusive premiered this morning! Directed by the amazing Ben Weinstein, this was a great shoot and a great experience. Watch! Set the internet ABLAZE! (And for a fun game, see if you can tell how sunburned...
1 tag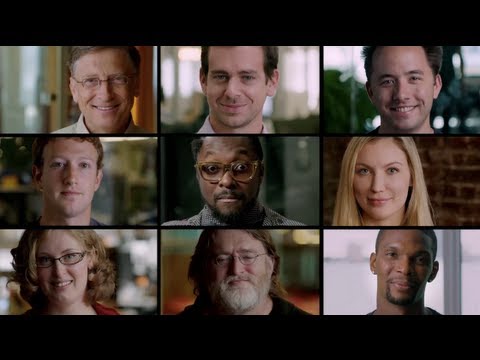 I hated the Onion apology.
Not to say they shouldn't have apologized.  If we're going to be comedians, I don't think it's fair to have the standard of "No Sacred Cows (except for mine, of course)"  but I also understand I don't get to choose what people are offended by.  The Onion is supposed to be jaded and petty and brutal,  but it's also supposed to be funny, and I...
What Really Causes Celiac Disease? →
SPOILER: No one knows.
1 tag
1 tag
1 tag
2 tags
See which of your friends use BangWithFriends.com →
Remember, never do anything involving Facebook you wouldn't want the entire internet to know about!
2 tags
Gluten-Free, Whether You Need It or Not →
NYT on the rise of gluten-free fad diets, celiac disease, and the general cluelessness of the medical community.
3 tags
Norm Macdonald's Keeping Resolutions, Vol. 1: A... →
Norm has decided to gamble again, and is documenting the whole thing.  It's Fear and Loathing in Las Vegas with Norm and sports betting instead of Hunter S. Thompson and drugs.
2 tags
Probably the most chill pump up song ever.
2012 Year in Review
It took a lot of hard work and dedication, but 2012 was the year I finally became a sassy airport security guard.
2 tags
Merry Christmas.
As I Wasn't Cool Enough Already: Celiac Disease!
I found out earlier this month I hit the cool jackpot and have Celiac Disease.  Normally you wouldn't label any diagnosis the ends with 'disease' a jackpot, but Celiac is just about the coolest disease you can have.  If Rent were to get made today, instead of AIDs in the Lower East Side, it'd be Celiac in Bushwick.  Entire L stops are on the verge of being labeled...
The New Blink 182 Album is Great. Like Dude Ranch... →
johneveretttrowbridge: Thanks to Alan for alerting me. Surprisingly good for a band I was supposed to stop liking in high school.